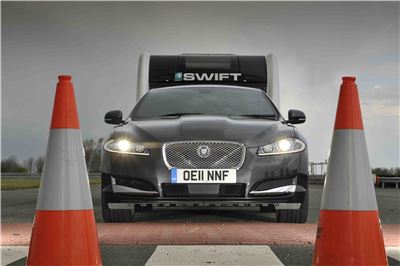 For me, the Tow Car Awards 2012 were one of the highpoints
of the year. It's always interesting to get so many new cars in one place at
one time, and it's a pleasure to see so many of the volunteers who help make
the event run smoothly coming back year after year.
Several cars really impressed, but the Jaguar XF was our
overall winner. A powerful executive saloon may not be the most obvious tow
car, but the Jag is fast, refined and impeccably stable with a caravan in tow.
Of course, there's no denying that you need deep pockets to put the Jaguar on your drive. The new Volkswagen Golf Mk7 isn't exactly cheap, but it's a lot
more affordable than the XF. I drove the Golf this autumn, and was amazed by
the car's quiet refinement. It improves on its very capable predecessor in just
about every way.
Another car which has reset benchmarks this year is the new
BMW 3 Series. Again, its predecessor remained arguably the best compact executive
saloon, but the new 3 Series has moved the game on. I'm really looking forward
to towing with one.
I'd say the XF, Golf and 3 Series are my favourites of the
cars I drove in 2012. Perhaps that makes it seem that I only like cars which
are expensive or German, but the three new models I'm most looking forward to
driving in 2013 are none of those things.
Top of the list is the Dacia Duster. I reckon this SUV is
going to be one of the cars of 2013. It's so much cheaper than any rival, it
only needs to be half-decent to drive and own to be worth considering. The
Duster suits our austere times, I think.
Second on my list is another SUV, the new Fiat Panda 4×4. Ever
since I saw one at the Paris motor show I've had a hankering to drive it. It
may be tiny for a 4×4, but if you tow an ultra-light caravan or a trailer tent to
farm campsites it could be ideal.
I also can't wait to get behind the wheel of the new Skoda
Octavia. It's closely related to the brilliant new Golf, but promises to be
bigger and cheaper. If it
lives up to that billing it should be quite a car.
See you in 2013.